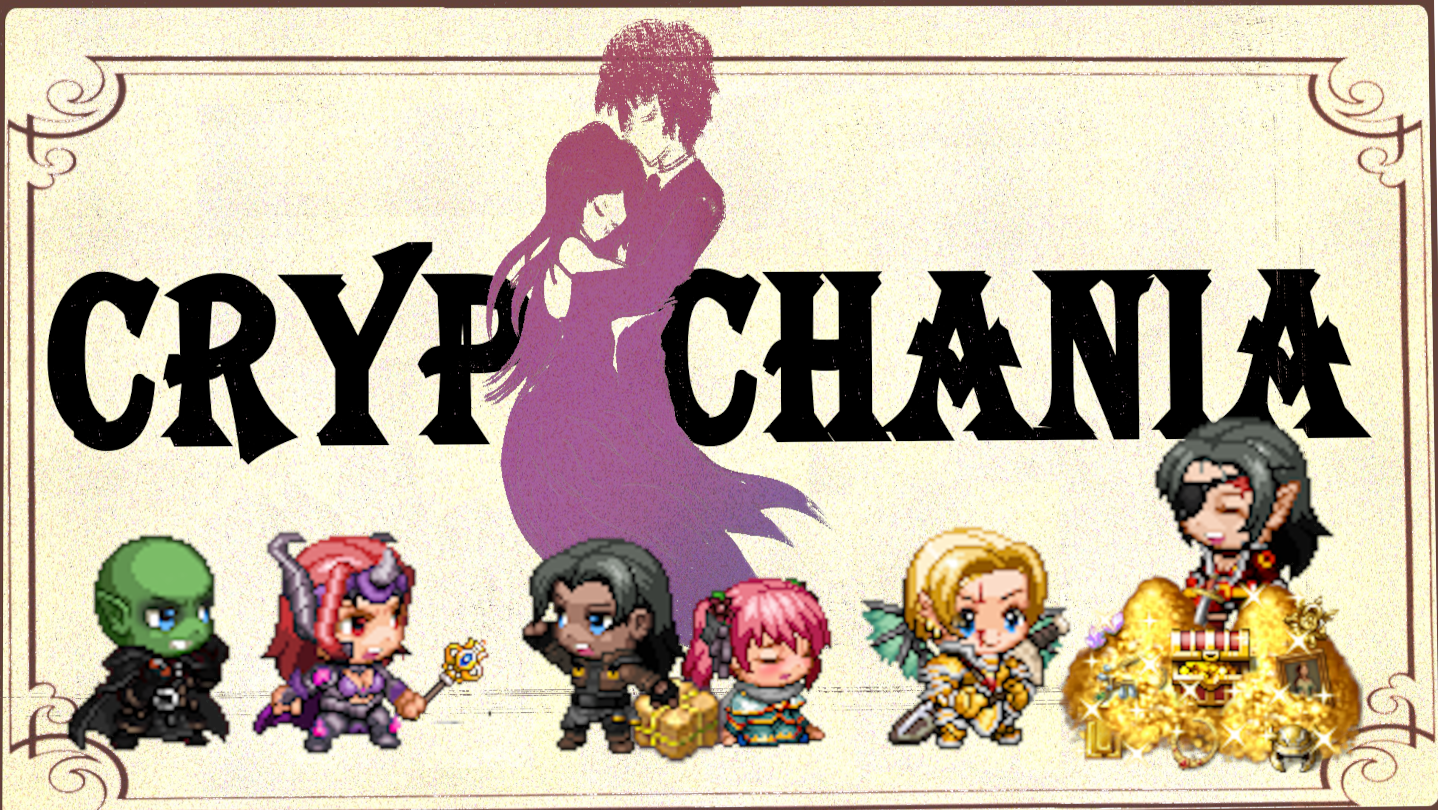 CrypChania
CrypChania, (Discontinued)
The end:
Crypchania has come to an end. But no worries, the adventures are still going on with the new Title: Tabbellarius. Because of the time I don't have I Still want to deliver. The focus for now is to a release on steam and on steam only. You still can play Crypchania but without the update and bug fixes. You should move on to Tabbellarius l, the account can be moved to the new envirement.
https://store.steampowered.com/app/1888120/Tabbellarius/?curator_clanid=41883350

Story:

You thought that you were a simple courier that delivers packages from town to town in the world of Crypchania. But to be honest, you are one of a kind. When rescuing a girl named Eveey and taking her safely back to her uncle's house, her uncle tells a story about a stranger that crashed down in his yard and died a few days ago. The stranger had some special gear with him but also a package with an address.
Not knowing what to do, you are asked to deliver the package, you are a courier after all. From this moment on your big adventure awaits. But on your way, strange things are happening and you face many obstacles before you reach your destination. Along the way, It does make you curious about what is inside this package, and why some fellows are after it.

Co-op / Multiplayer:
It is not a real massive multiplayer game, but you sometimes do need other players to progress on some side quests, secrets, and some challenges. So make sure that you have a friend when starting to play. Mostly containing two switches to be pressed at once by another player or pushing a builder so the other can go through.
Adult Content?
Yes, there is some, but certainly not overloaded. The option is also set to off by default. Although as an adult player you can switch the content on at the options menu and it will also be pointed out by Eveey after the tutorial is completed.
The adult content that we have contains some swear words, naked characters under the shower or in a bath, some hidden phrases, and some jokes that only are noticed by adults.
Leaving it off won't affect the main storyline. However it will exclude you from anticipating some side quests, nude content will be blurred or removed and gambling is also not allowed. Keep in mind that there are bottles for display purposes in the pubs, these are turned off or blurred, because they are well just bottles.
Statistics:
More then 200 hours if everything is in this game, including, "gimp"ing, editing, writing, building, layering, blockchain creating, server creating, and 10 minutes of marketing...
There are over 20 vocal songs
240 background music
336 sprite sheets
237 maps
the game is 1.7 GB large
20 summons
25 skills (working on it)
45 magic spells (expanding)
infinity stats on weapons and armors
150 items to find including key items
120 side quests and counting
10 co-op challenges for you and your friend.
1 massive co-op challenge in the working.
76 rpg maker mv plugins are used.
143 Players online at once during testing, (thank you guys).

Concept walkthrough.
https://www.crypchania.com/wp-content/uploads/2019/09/Crypchania_walktrhough.pdf

| | |
| --- | --- |
| Updated | 6 days ago |
| Status | Released |
| Author | Squareware |
| Genre | Adventure, Role Playing |
| Tags | classic, demo, fun, Horror, humor, JRPG, multyplayer, Retro |
| Average session | A few seconds |
| Languages | English |
| Inputs | Keyboard, Mouse, Xbox controller, Touchscreen, Playstation controller, Valve Index |
| Links | Steam |